Tokrat v klubu Extreme gostimo 2 eksluzivna gosta, ki bosta v Sloveniji nastopila prvič. Ogreli vas bomo z nastopom angleškega hardtrance dj-a
LOUKa
, popeljali skozi nekoliko ostrejšo melodiko in trših basov hardstyla do končne ekstaze hardcora, do katere vas bosta popeljala legenda in začetnik elektronske glasbe nizozemec
dj DANO
ter boter slovenske HC scene MR. MADNESS.
Line up;
Dj Dano
(Megarave, Thunderdome, Id & T) NL - 1st time in SLovenia!!!
Dj Louk
( Compulzion Records) UK - 1st time in Slovenia!!!
Mr.Madness
(Hardvolume, Proud 2 be Loud) - special mainstream set!!!
Mic - E (Hardhammer)
Bombear (shc djteam)
Calixta (freelance)
Bomba (klub Extreme)
Entry: 7 eur z flyerjem, 10 brez
Start: 22.00
End: 5.00
Age limit: 16 +
POZOR!!!
Organiziran party bus v obe smeri z gremonaparty.com iz Maribora, Celja in Ljubljane! (min. 30 prijav!!!)
http://www.gremonaparty.com
party@gremonaparty.com
040 148 148
Potekajo tudi nagradne igre preko portala Psilon, Livade ter FB!!!
Dj Dano (NL)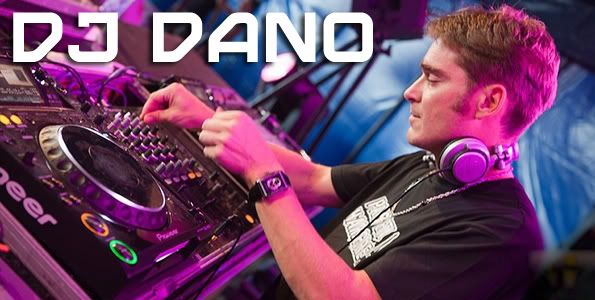 DJ Dano is one of the founders of the hardcore scene, but has never lost his love for techno music. In the past he had his own record label, TPF records, which released with many records together with KC.
In this period he and his best friend gave many illegal/free techno parties in Amsterdam, also called TPF. These parties lasted sometimes for more then 48 hours.
Althought these parties were free to the public, TPF managed to book foreign artists such as Pounding Grooves (UK) Johan Bacto (Sweden) Andreas Kramer (D) and Kay D Smith (D) getting them to the Netherlands.
Dano won 4 awards for best Hardcore DJ. He made different Remixes for well know artist like Fear Factory, "Name of my DJ" and "I wanna be a hippy" which gave him a gold record for 25.000 copies sold in Germany only.
As member of the famous Dreamteam (Buzz Fuzz, Gizmo, Prophet & Dano) he travelled the globe many times including 5 times to Australia.
He has been DJing since about 1989. He played in the old club Multigroove and on the first Hellraiser parties. In the Multigroove he, The Prophet, and Fred Berkhout also got the idea for Mokum Records. He says he made hardcore-like tracks, even when the name hardcore wasn't invented yet. Some of his tracks are "Terror is Timeless", "Parade of Love" and "Jam on". He is seen as a cult-artist, because of his cross-overs and trips with people like Fear Factory and Herman Brood. He has proven to be a good terror-DJ too.
He produced on labels Mokum and Fukem (sublabel of Mokum). Together with Gizmo, Buzz Fuzz and The Prophet he was part of The Dreamteam and started producing on the Dreamteam Productions Label from ID&T
He has played at all the biggest parties like
Hellraiser, Thunderdome, Mayday, Love parade,
Street parade, Mysteryland, Groundzero and many more. Sometimes he played at 3 different parties in 3 different countries on the same night.
With around 200 bookings a year he is pretty busy playing the Hardcore sound all over the globe. If you want to book him (see 'bookings' page) make sure you are on time so he can schedule your party in his busy agenda
Music
For all tour dates and more info please go to
http://www.djdano.nl
DJ Louk (UK)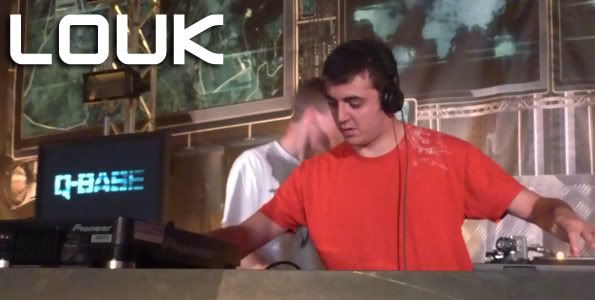 Louk is proving his worth as one of the bright young talents of the scene, having achieved a fair amount of success in a rather short time, and being described as someone who 'plays like a maniac'. A man who hardly ever sleeps, this is demonstrated by his productions, gigs, promotion, reviews, and an all round dedication for the sinister blend of trance and techno that he has become famed for.
Despite hailing from England, he has a very distinct European sound and loves to play a mash up of Hard Trance and Techno in his sets, basing a love of these genres on a sound he heard at an illegal rave in 2002, at the age of 16, all wide eyed and dribbling. This has resulted in bookings at for events such as Q-Base (Airport Weeze), Defqon 1 (Almere), HTID (Sydney Olympic Showground), Damage Control (Canberra), Tunnel (Hamburg), Lexion (Holland), Slammin Vinyl, North Technology, Rectify, Hard Definition, Uprising, Overload, Global Meltdown, Bionic, Premonition and many more. He also regularly plays for Hostile (Newcastle), Atmosphere (Seaton), and Hindsight (Exeter) and held a residency for Eyecon @ Dance Academy in his hometown of Plymouth before it was closed down in 2006.
No stranger to the studio, he has a multitude of productions and remixes on many leading labels accross Europe with the likes of Druck, Naked Lunch, Detox, German Trance, Drizzly, Tidy, Audio Surgery, Joyride, Nukleuz, Hindsight, Friction, Excessive, Dataless, Trance NRG, Digitally Infected, V-Trax and numerous others all releasing his material. He also runs the succesful Compulzion and Benefactor imprints featuring some of the finest and darkest hard trance and techno you can lay your hands upon! With all this in mind you should definitely check him out!
Mr. Madness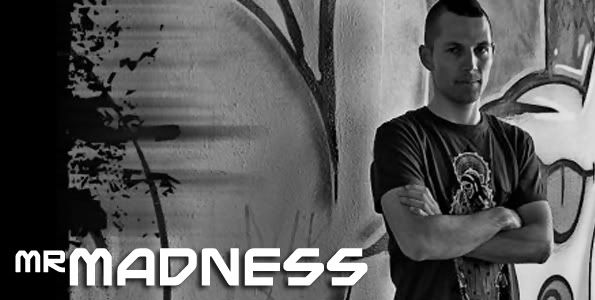 Aleksander Sašo Justin aka Mr.Madness began his career at the age of 15 when he first heard the compilation Thunderdome. He immediately knew that this is the music he's been looking for his whole life, but he didn't know that it will become part of his life as well. He soon decided to try himself as a DJ, which was hard at that time since not many knew what hardcore music was in Slovenia.
But soon his luck changed and he got a chance to prove himself in a small club. It was a success, so he decided to organize his own shows which paid off a few years later. With a few good contacts he began to write history as the first Slovenian hardcore DJ who performed in Austria, Germany, Hungary and Netherlands and all major clubs arround Slovenia. His music is full of energy and technical "know how". You can hear anything from darkcore, industrial, aggressive mainstream,early and even terror. Today he's well respected DJ, who gains new fans on every step.
That's why they call him the godfather of Hardcore scene in Slovenia.
In 2010 he made rmx of well known German Dj Sam Punk,released his 1st solo album and joined to n.1 German label,Hardvolume records.There you can hear 1st slovenian hardcore vinyl called "break the silence". But that was just the begining. He also joined to big agency Proud 2 be loud owned by Dj Dano and got chance to make remix for Italian hardstyle godfather Dj Vortex and well known DNA artist Cemon Victa.
2011 started even more bussy then ever for him. He got a chance to make remix from track Gamemaker by Stocker for Important Hardcore and release solo EP on well known Hard Kryptic records.
He also discovered his own sound in production which fits to nick name »Screamcore«.Its unique style including hardcore,hardtechno,noize and more.
Everything he did till now was big sucess but even bigger things are coming cause its all about having fun he says.
Mic - E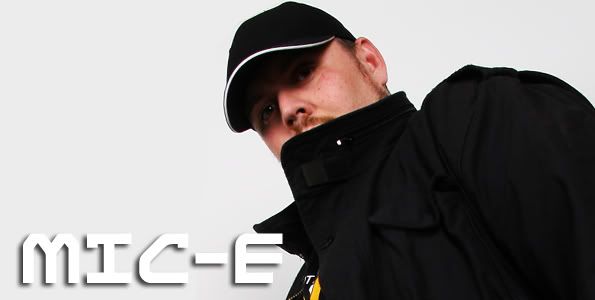 Mic-E's first incounter with turntables was at the age of 13. In 1997 he started to play dance music on a regular basis in a local pub in Postojna, his home town. Throug his days and nights behind the turntables, he got inlove with the harder side of dance music, at that time called progressiva.
Mostly consisted with italian productions and german hard trance, in the year 2000 he stopped playing dance music, and focused on the hard side of club music. He founded Analogica Productions with the help of his friend DJ Etnic. They started producing parties in a club in Postojna called E.K.. Preforming on a regular basis at his parties, made him interesting for other events through Slovenia. Since than he played in almost every important club in Slovenia, and in countries as UK, Croatia, Austria....
His love for music led him to start producing tracks. His first release came in 2002, on AUDIOSTATUS Records, Italy. "Infinity" and "This Place is rockin'" had some good reactions, so it motivated Mic-E, to pursiue this course. Soon after he met Sam Punk, and with his support, Mic-E's new release came on Germans hard dance label ECG Records. In 2003 "I have a dream" was released. It got great reactions and got on compilations like HARDBEATZ and DJ NETWORX.
Mic-E also prooved to be a good remixer, as he remixed for Hardnation Records, Steel Records, Media Records, Bonzai.... For Bonzai Music he remixed the classic rave anthem The First Rebirth by Jones and Stepherson. In the beginning of 2007 his single "Get Freaky" released on Explosive Records (Italy), stormed throught the clubs arround the globe. Same year his remixes appeared on Germantrance.com and Create Yourself records, for wich he remixed Misja Helsloot, the Dutch Trance DJ. At the end of 2007 Mic-E started his own digital label called HARD HAMMER. Mic-E's music style can be described as a mixture of hardstyle beats combined with techno elements and hard trance influenced mellodies.