HDM & SHC predstavljata:
NEW YEARS AFTER PARTY
Kje
: Club Močilnik, Vrhnika
Glasba
: techno, hardtechno, trance, minimal, schranz, industrial, hardstyle, early hardstyle, hardcore, terror, frenchcore
sobota, 1.1.2011 - nedelja, 2.1.2011
Pričetek
: 06:00 (1.1.) //
Konec
: 12:00 (2.1.)
...... :::::: ...... :::::: ......
ELECTRONIC FLOOR
pričetek: 1.1.2011 @ 06.00 // konec: 2.1.2011 @ 12.00
REAKY
(Penetration nation, Discover dark, Patterns, djreaky.com)
GUMJA
(Schranz Tanz, Techsturbation records)
NUMAREX
(Loga-Tech, Hard noise)
DRAWLE
(Smash !T)
MIHA B
(Freelance)
DYMON
(Freelance)
LOMAS
(Tehnorija, Loga-Tech)
SPENIX
(Tehnorija)
LANGUS
(Freelance)
LUCKY
(Freelance)
THC
(Freelance)
HUGO ZAWR
(Freelance)
SPAGE
(Freelance)
MI6
(Freelance)
TERROR KITTEN
(Freelance)
ALEX STYRIAN
(Freelance)
ROBENT
(Freelance)
HARDER FLOOR
pričetek: 1.1.2011 @ 06.00 // konec: 1.1.2011 @ 12.00
pričetek: 1.1.2011 @ 21.00 // konec: 2.1.2011 @ 12.00
E-NERGYSTYLE
(Grazercore brigade, Austria)
HARDCORVA
(Grazercore brigade, Austria)
PAYMON
(HDM)
VIRUS
(HDM)
BOMBEAR
(Freelance)
WYRUM
(Freelance)
ROOKBEAT
(Freelance)
WEVR
(Freelance)
APLHASONIC
(Audiodictive)
WORTEX
(Braindamage)
DISTORZERZ
(Freelance)
...... :::::: ...... :::::: ......
Vstopnina
:
SHC Member card: 8 €
Ostali: 10 €
...... :::::: ...... :::::: ......
Oder
:
Andreia Design
Informacije & akreditacije (do 28.12.2010)
:
harddestructionmovement@yahoo.com
...... :::::: ...... :::::: ......
REAKY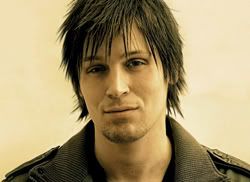 Party freak from Slovenia who developed his unique hybrid between more music genres, especially techno and trance, penetrates deeper and deeper into the global electronic dance music scene. He started his DJ/Producer career 10 years ago, but the most successful were the last 3 years... releases on leading techno & tech-trance labels, appearances in mix sets, radio shows and CD compilations of world's biggest DJs, frequently occupying top places of many trance & techno charts, collecting air miles all over Europe... As a child Reaky has been vaccinated against boring music, so expect a lot of energy in his sets
More info on
http://www.myspace.com/reaky
GUMJA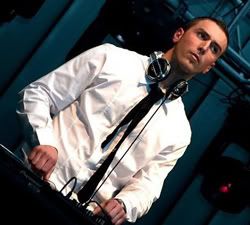 DJ Gumja aka Domen Petaros was born in 1982 and he always been conected with the music. He started his career in 1999, at the beginning he played dance, two years later he switched on techno. His style is funky, tribal, driving techno filled with energy. In his sets he always wants to give maximum, so you can expect a nasty funky techno trip! With his friend Egidij Rodica, he founded an unprofitable organization called SOUND OF NEW MILLENIUM that promotes electro culture and »stimulates« newcomer DJs. Besides playing on parties DJ Gumja also loves producing his own music. You can find some releases on labels like Vezotonik, Sound Evoulution, Subcult.
ENERGYSTYLE
(Austria)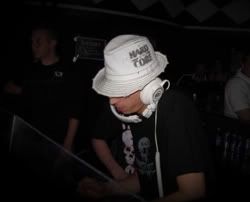 "E-nergystyle" The Austrian Hardcore Producer from Styria is founder of "Grazer Core Brigade - Production" It began its producers career in the year 2007. Its style is coined/shaped by Hard Beats destructive Bass/Kickdrums and moved Synth. Thus he got also his call as a crazy person/producer with the time up-bound. Its TRACKs are characterised by at least 180 bpm rising upward. He tries to build a mixture the one sound devoted is which between Industrial-Hardcore/Gabber/Terrormusic and Frenchcore/Hardtek to result in is. The GCB Dj & Producer "E-nergyStyle" caused it with Djs, how: Dj Partyraiser, Akria, Angerfist from The Nederlands, Noize Suppressor & Dj Zatox from Italy and Dj Kodex from Austria and more on those internationally Hardcore Dj-Scene about which many dream. It made its dream true! One may state thus with good reason that this producer screws itself upward in the domestic Dj scene, and his name gained - which pulls itself also many fans. "E-nergyStyle belongs to the Netlabel "since May 2010 H.A.S.S. 23 " [Hard Akkustik Sound System 23] on, formed of Gabba-Nation Records. [Berlin] He played @ARMAGEDDON - CHEEKY RACSAL's meets HARDBEAT SOCIETY - HARDSTYLE EXPERIENCE - Hardcore meets Hardstyle - and more...
HARDCORVA
(Austria)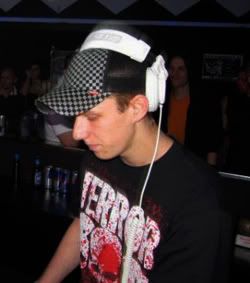 The Artist "Hardcorva starts his DJ career at small events in his home town! His enthusiasm for Hard music grew from day to day. In 2009 he met the DJ & Producer "E-NERGYSTYLE" from the Grazer Core Brigade. Hardcorva Played with E-NERGYSTYLE on events like Hardstyle vs Hardcore and Armageddon next to Artists like Akira and Angerfist. 2010 The project Grazer terror Division was born.
Hardcorva's style directions are mainly Terror, Frenchcore. Occasionally Breakcore, Industrial Core! He remains his motto "Terreur Boven alles"
PAYMON
(Slovenia)
Paymon had his first contact with electronic music when he was only 12 years old. He grow up with sounds of Thunderdrome and dj's like Carl Cox and Marusha. Three years later he spinned for the first time comercial music with cd-players, at the time he decied to buy his first turntables. He learned the art of spinning in the rhytms of techno, which he later replaced with hardtechno and schranz. With the producers like Tieum, Stormtrooper, Angerfist, Neophyte, Satronica, Delta9, Industrial Terror Squad, Lenny Dee and Terrorfakt he finally found his style – a unique mix of industrial and hardcore. He is also one of active promoters of harder music in Slovenia.