Hard Destruction Movement predstavlja:
INFECTION OF THE HARDEST
, Vol. 2
....::::....
THE NEW BEGINNING
....::::....
Kje:
Klub Močilnik, Vrhnika, Slovenija
Kdaj:
Sobota, 29.1.2011

=> Glasba: techno, hardtechno, schranz / hardstyle, early hardstyle, hardcore
=> Pričetek: 21:00
____________________________________________________________
HARDEST FLOOR:
ALIEN T
(Traxtorm / Italy)
PAYMON
(HDM)
MICHAEL VAN DEMON
(HDM)
VIRUS
(HDM)
KRISTIANO PRIME
(HDM)
MIC-E
(Hard hammer)
BOMBEAR
(SHC DJ Team)
ALPHASONIC
(Audiodictive)
CALIXTA
(Freelance)
TERROR KITTEN
(Freelance)
NOVMECK
(Freelance)
=> Powered by
MC Grado
INFECTED FLOOR:
GREG NOTILL
(G-not recordings / France)
LEXIS
(Cardiac Arrest rec., Audiocode, Trivial musik)
GUMJA
(Schranz-Tanz, Techsturbation Records)
DRAWLE
(Smash !T)
MIHA B
(Freelance)
VAN VUX
(HardSound)
LOMAS
(Tehnorija, Logatec)
SPENIX
(Tehnorija)
LUCKY
(Freelance)
XENNON
(E.O.S.)
ROKOS
(E.O.S.)
WHITEY
(Freelance)
HUGO ZAWR
(Newcomer)
....::::....
Vstopnina:
....::::....
SHC kartica: 11 eur
Predprodaja: 13 eur
Na dan dogodka: 15 eur (1x konzumacija)
Kontakt:
harddestructionmovement@yahoo.com
....::::....
Oder:
....::::....
ANDREIA DESIGN
....::::....
Posebnosti:
....::::....
Promo CD Grega Notilla!!
Kristiano Prime ("F*** ME! IT'S MY BIRTHDAY BASH")
....::::....
Info & akreditacije (do 26.1.2011)
....::::....
harddestructionmovement@yahoo.com
____________________________________________________________
PREDSTAVITEV IZVAJALCEV:
ALIEN T
(Italy)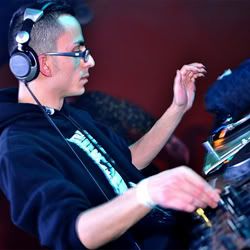 Marco Collini was born on the 9th of March 1983 in Campobasso and he always liked music, he started to love electronic music when he was child, and in 2000 he listened for the first time hardcore music in a compilation of that period (Extreme 2000) and he loved it at the first listening.
In 2002 Marco bought his first turntables and started to improve his skills in deejaying, but in his city unfortunately there wasn't hardcore music, and he must go to Rome to buy Vinyls and CD's, and at Virus Records and Deejay Mix (2 Romans Vinyl Shops) he met 2 important hardcore artists: Hellsystem and Amnesys. Marco and Amnesys became big friends, and Marco understood a lot about hardcore music in his conversations with Dario, and decided to start to make his own productions. From 2004 to 2005 Marco played in some medium and big parties in Switzerland, and he was one of the winners of the Megarave's newtalent dj contest. In the same time Marco thanks to his big passion and the advices of his big friend Amnesys became good in his productions and, at the end of 2006, he decided to send a demo to G-Net Records (Sublabel of Traxtorm Records) and The Stunned Guys decided to release his first records "I'll be tha hardest E.P." in 2007, then Alien T was born.
Thanks to his first record, Alien T in the same year played for the first time at Florida (the most important italian hardcore club) at parties like Sunbeat 2007 and The Nightmare in Italy. In 2008 he played for the fist time in the main floor of a really big italian party, United Hardcore Forces, and in the same year he played also @ Masters of Hardcore in Italy and Sunbeat 2008. At the end of 2008 Alien T undestood that if he want to develop his dj career, he must move himself to Brescia, where there are the most important italian parties, so he went to live in Adro (BS), and luckly in the same town there are the Studios of Claudio Lancinhouse, that decided to give to Alien T one of his two studios to make music.
Marco's choice was right, and thanks to the helps of his label too, his gigs improved a lot and on 2009 he played at about all the most important italian hardcore events like: United Hardcore Forces 09, Masters Of Hardcore Italian Freakz, E-Mission, Fusion-E, Conflict 01, History Of Hardcore, Kick.It, Sunbeat 09, and in the same year he played also at Hardcore Italia Stage @ Dominator Festival (NL) and one of his tracks "Wartime" was selected for the official compilation of this party!
Alien T kept on working on his music, improving a lot his skills also thanks to the professional studio. He produced 2 new tracks "Bullets in their heads" and "Ghetto mentality" and Maxx (The Stunned Guys) really liked that, so he decided to release the Marco's dream: to became a Traxtorm Records artist!!!
GREG NOTILL
(France)
GreG NoTill is born in 1980 in France. Influenced by the hardest and finest electronic and experimental music since his childhood, greg starts producing his own stuff at 14 years old. After some years, a long experimental period on differents hardware machines and software programs, and after a tragic event in his live, Greg's inspirations turned into some real hard, industrial and mayhem sound. Very well known from the hardtechno scene because of his energy and technical skills behind the decks and coz of his incredible, detailed, melodic, rythmic stomping tracks, Greg had some releases on the biggest hardtechno labels from all around the globe (carnage, working vinyl, artillery, lifeform to name the few.......). With about 100 tracks released on it, he's now considered as one of the major hardtechno producers. You can recognize its style with these little breaks that nobody tried to copy yet.... No stolen loops, no ghost producers, with more than 11 years of djing skills, he's definitely the guy you need to hear one time in your life for an unstoppable banging mixset or liveact!
Greg now launched his own digital label called G-not recordings. After a hard selection, there's no place for fast and easy music, G-not is the absolute reference you have to know if you're looking for some serious brainfuking beatz to destroy some dancefloors!
GreG loves the underground part of the music!!! "We're just some djs, not some fuckin popstars retards"
Respect to the crowd !!! without you, I would not be there !!!
LEXIS
(Slovenia)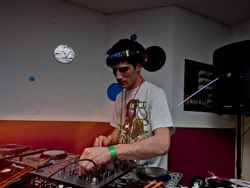 A young enthusiast from Slovenia started his journey when he first came in touch with electronic music at the break of the millennium. At the beginning of his DJ career things went slowly for Lexis until he started with his own music production. This experience brought new sense and vision into his evolution as an artist. After his first tries he came in touch with another Slovenian artist Daniel Gloomy, who has given Lexis a chance to present his music on labels such as Cardiac Arrest Recs. and Beast Music. Soon after his debut on Daniel's labels releases followed on various techno labels. Many top selling EPs propelled Lexis' DJ career as well, bookings all over Europe and also South America followed soon after. Lexis teamed up with Daniel Gloomy once again to co-run the label Cardiac Arrest Recs. in 2007. His unique style of combining hard and dark sound with groovy and funky elements have made him one of the top hard techno artists at the moment.
GUMJA
(Slovenia)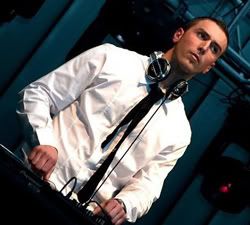 DJ Gumja aka Domen Petaros was born in 1982 and he always been conected with the music. He started his career in 1999, at the beginning he played dance, two years later he switched on techno. His style is funky, tribal, driving techno filled with energy. In his sets he always wants to give maximum, so you can expect a nasty funky techno trip! With his friend Egidij Rodica, he founded an unprofitable organization called SOUND OF NEW MILLENIUM that promotes electro culture and »stimulates« newcomer DJs. Besides playing on parties DJ Gumja also loves producing his own music. You can find some releases on labels like Vezotonik, Sound Evoulution, Subcult.
MIC-E
(Slovenia)
Mic-E's first incounter with turntables was at the age of 13. In 1997 he started to play dance music on a regular basis in a local pub in Postojna, his home town. Throug his days and nights behind the turntables, he got inlove with the harder side of dance music, at that time called progressiva. Mostly consisted with italian productions and german hard trance, in the year 2000 he stopped playing dance music, and focused on the hard side of club music. He founded Analogica Productions with the help of his friend DJ Etnic. They started producing parties in a club in Postojna called E.K.. Preforming on a regular basis at his parties, made him interesting for other events through Slovenia. Since than he played in almost every important club in Slovenia, and in countries as UK, Croatia, Austria....
MICHAEL VAN DEMON vs. VIRUS
(Slovenia)
In the year 2003 they got in contact with electronic music. Soon after they discovered hardcore and fell in love with it. Not much later, they started to spin hardcore/mainstream/gabber.Behind the decks they meet with: Tieum,Hellsystem, Activator, Darkcontroller, Noughty Guy, Wortex, Mic-e, Mr.Madness, Krokz, Paymon, T-Rex, Beatsmasherz,... (They played all over Slovenia in places like: Inbox, Močilnik, Impulz, Channel 0, Ostriga, Space Club, Taverna...) In 2008 they got their first vinyl release in Substance Abuse Records. Now they are a part of group called Hard Destruction Movement (HDM), which is the group for bookings, production and organization of harder style party's. They always want to bring the hardest and rawest rhythms - beats to their perfomance. So let the banging begin.
PAYMON
(Slovenia)
Paymon had his first contact with electronic music when he was only 12 years old. He grow up with sounds of Thunderdrome and dj's like Carl Cox and Marusha. Three years later he spinned for the first time comercial music with cd-players, at the time he decied to buy his first turntables. He learned the art of spinning in the rhytms of techno, which he later replaced with hardtechno and schranz. With the producers like Tieum, Stormtrooper, Angerfist, Neophyte, Satronica, Delta9, Industrial Terror Squad, Lenny Dee and Terrorfakt he finally found his style – a unique mix of industrial and hardcore. He is also one of active promoters of harder music in Slovenia.
KRISTIANO PRIME
(Slovenia)
Kristjan Kavčič also known as Kristiano Prime was born in 1984 in Šempeter pri Gorici, Slovenia. Since he was young he likes music, especially electronic music. Soon he started to take part of big events – partys in the disco club Cream in Nova Gorica, Ambasada Gavioli, TNT – Kamasutra (Italy) etc. and on after a few of this events he started to like the DJ`s work. The first time he watched the DVD Qlimax 2006 he realized that his style is Hardstyle. The next step was the decision to make his dreams come true and starts a DJ career. In 2008 he started to go to DJ`s school at the Club Bollywood in Metlika, which was organized by the TMD Team. The leaders of the school were DJ Matto and Spinne, they inspired Kristiano Prime for mixing so much…in few months there was a new Hardstyke and Trance DJ rising in Slovenia. One year later Kristiano Prime and DJ Calixta started to go to another DJ school, this time in Ljubljana, organized by the Atelje 2050 team. It was time to buy some DJ equipment, and he bought an mixing table Pioneer DJM-600, two CD players Pioneer CDJ-1000MK3, Technics headphones and an Technics turntable. The first partys he took part as a DJ was F*** ME IT'S MY BIRTHDAY 2009 (and 2010) and HALLOWEEN PARTY 2009 at the disco club Marco Polo in Nova Gorica. The next partys he take part were the HDM teams (Hard Destruction Movement) like RAGE IN HELL 2, REMATCH, UNITED DESTRUCTION 2010, ALLES KAPOT and MEET US – MERGE OF GENERATIONS, where Kristiano prime have shown his talent and his passion for Hardstyle music. His work is mostly inspired by DJ Calixta, Michael van Demon, Paymon, Virus, Headhunterz and others…..TO BE CONTINUED!!! F*** ME I PLAY HARDSTYLE!
DRAWLE
(Slovenia)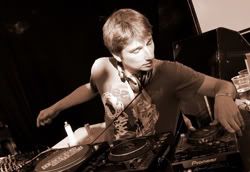 DJ Drawle comes from vicinity of Ljubljana and was first time behind the mixer when he was 16 years old. He first started spinning records at private parties, in year 2007 he applied for SYLD (Support your local DJ contest) and with his groovy, funky techno danced to the finals. Destiny ''mashed'' him when he played for the first time at gig called SMASH !T. There he gathered experiences of playing in clubs and got his name among the slovenian electronic fans. He was playing in many slovenian clubs with many well known names. His speciality is spinning at three turntables! Speciality that is in small downfall in digital world, but still recognised as a skill that is making every true DJ. Recently he got into production for himself so we wait for his own tracks to emerge.